The striking SilverCat 34HT is featuring superb finishes and an ocean-going hull that has been refined for the high seas. Able to handle some of the largest swells on the waters with efficiency, the unbeatable SilverCat 34HT is fitted with a fiberglass hard top, which provides a large area of shade perfect for entertaining, and different utility applications.
Length Overall: "with engines" 34 ft 5 in (10.47 m)

Beam: 10 ft 8 in (3.24 m)

Draft: 1 ft 4 in (0.40 m)

Hull Type: Twin Hull Catamaran
Max HP: Recommended 600 hp (448 kW)

Fuel Tank Capacity: 300 US gal (1,136 l)

Water Tank Capacity: 20 US gal (75.7 l)

Max no. of persons onboard: 10 persons (standard) 14 persons (optional)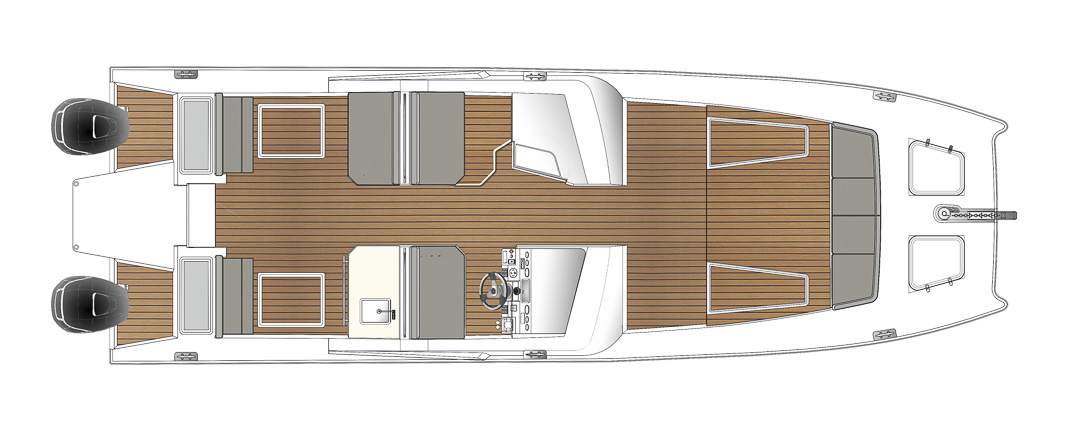 If you are looking for a passenger boat or a speciality craft.