Our large range of workboats and rigid inflatable boats (RIB) caters for the needs of the coast guards, offshore companies, contractors and port authorities.
All our models are built in the UAE to international standards with the help and expertise of German and Swedish naval architects. Our boats are built to USCG safety regulation or can be classed to BV, DNV.GL or RINA.
Customization is essential for this type of boats and we offer full adaptation services to our clients. No matter how big or small your order all our clients are treated equally and given maximum attention to understand their needs and business requirements.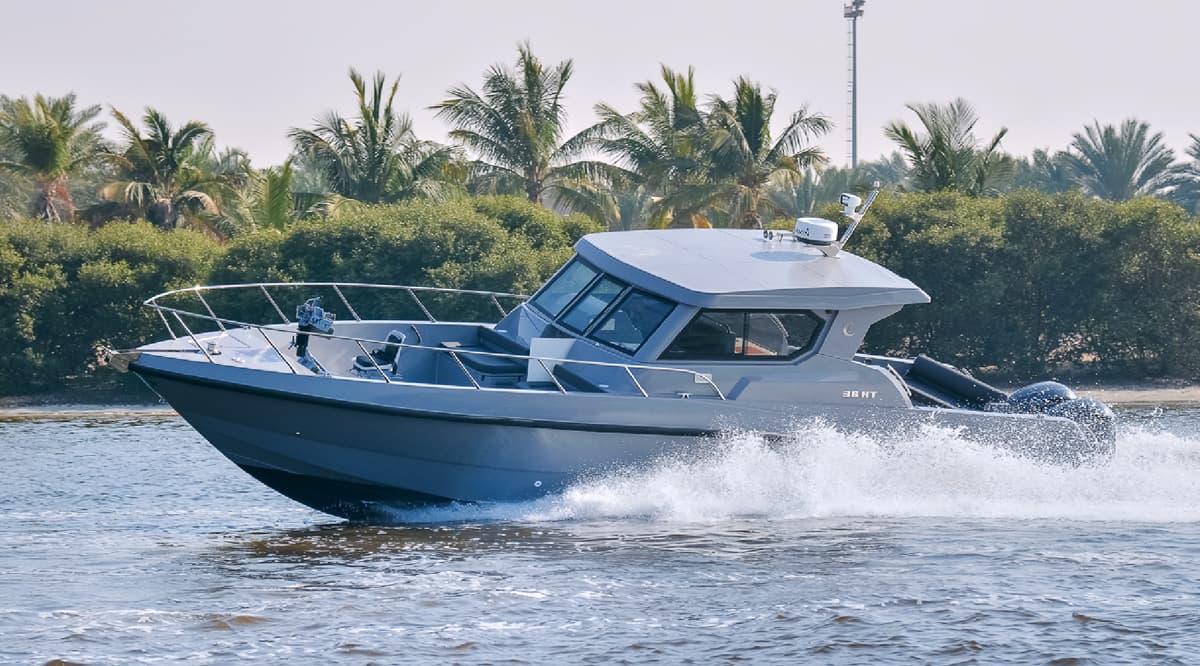 Coast Guard 36

11 Persons (Including Pilot Seat)
A patrol boat built to US Coast Guard Standards "MIC-XVA". Optional gun mount and reinforced hull. A boat for day & night use and capable of operating in sea state 6.
A patrol boat built to US Coast Guard Standards "MIC-XVA". Optional gun mount and reinforced hull. A boat for day & night use and capable of operating in sea state 6.
The RIB 8.0 Law Enforcement is a multi mission boat for: Harbor Patrol/Defense, Natural Resource/Fishery Enforcement, High-Speed Vessel Interception, High Value Asset (HVA) Force Protection and Riverine & Coastal Security Operations to name just a few.
The Military Riverine series is designed for the arduous shoal draft river environment. Completely camouflaged in various color schemes and constructed of heavy duty marine aluminum with a foam collar features an automated and manually operated articulating bow opening ladder allowing easy disembarkation of troops when beached.
The RIB 9.5 Anti-Piracy vessel is specifically designed for long duration, high speed missions and equipped for armed Vessel Boarding Search & Seizure (VBSS). This is a boat for anti piracy operations.
LOA 27ft. Composite body. A multi-functional USV to help save lives, save money, save time and gather data about the environment we live in.
A passenger boat with high speed but with low fuel consumption thanks to its lightweight hull. Options of single or twin engines.
Rigid-hulled Inflatable Boat. A tourists boat for tour excursions with speed and safety.
A marine ambulance with a treatment bench and oxygen tanks compartments. Comes complete with integrated medical equipment. Agile and fast boat for rescue and treatment. An ambulance boat on a mission to save lives.
The Ambulance 40 is a floating hospital which can be used to carry medical missions in remote rural areas. It has a separate consultation room which can be used as well for vaccination and a surgery room for emergency surgical interventions. This is a boat on a mission to save lives.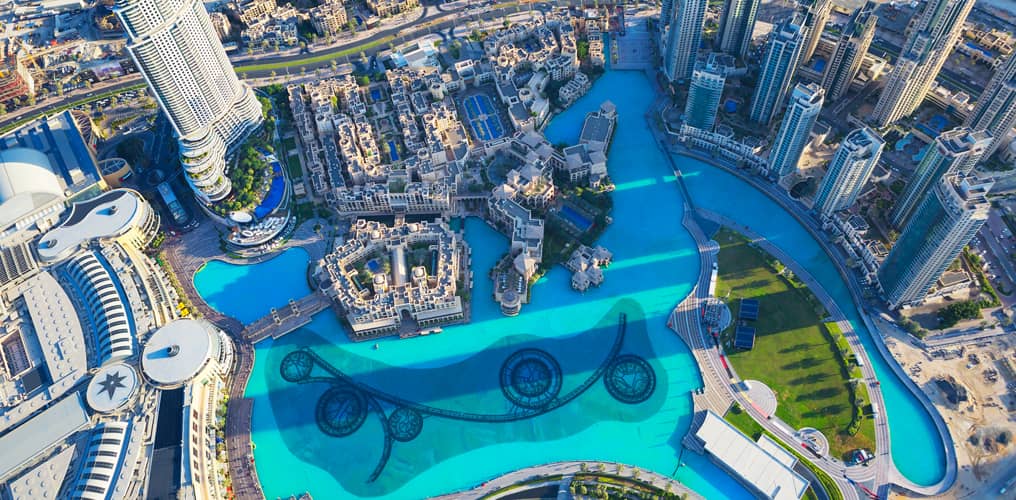 Visit Dubai the City of Dreams for free
When you buy a boat from us we will invite you to Dubai to supervise the sea trials of your vessel. Your flight ticket, visa fees, 5 star hotel stay and dedicated chauffeur are free of charge compliments of Smart Own. We will escort you on VIP shipyard visit where you will meet the Gulf Craft team who built your boat. Your project leader will explain to you the construction process of your vessel and train you or a member of your company on your newly built boat.

Customization
We are the leading provider of passenger boats and we have custom built passenger boats for sale. We work with one of the leading passenger boat manufacturers in the world to provide vessels based on your requirements.

Fast delivery

International Shipping
We arrange shipping to any destination around the World. We have sold our boats to all 5 continents. There is no country or island we cannot reach. We ship to Africa, Latin America, Asia, Oceania or anywhere.