We were delighted to host a delegation from the Kenyan navy in Dubai on October 19th 2015. Major George Okongo  and Senior Sergeant John Appolo Otieno inspected the RIB 8.0 Law Enforcement, our flagship Rigid Inflatable Boat. This is the first ASIS rigid inflatable boat that Smart Own is delivering to the Kenya Navy.
Mr. Roy Nouhra president at ASIS Boats showcased the capabilities of the RIB 8.0 Law Enforcement to its new owners. This high performance military grade RIB equipped with twin Mercury Verado 2x200HP can reach top speeds in excess of 47 knots and possesses a remarkable stability and maneuverability. Mr Toufic Hobeika managing partner at Smart Own said "The RIB 8.0 Law Enforcement was designed to outperform any vessel on the Kenyan coast.  The speed and maneuverability of the RIB 8.0 will allow the Kenyan navy to intercept every suspicious boat in the Kenyan waters."
The RIB 8.0 Law Enforcement was customized for the Kenya navy. Despite its small length of just 8 meters, the RIB 8.0 seats 8 persons shaded in a purpose made wheel house with a toilet cabinet at bow. This is a multi-mission boat for harbor patrol, natural resource enforcement, high-speed vessel interception, High Value Asset (HVA) force protection and riverine & coastal security operations.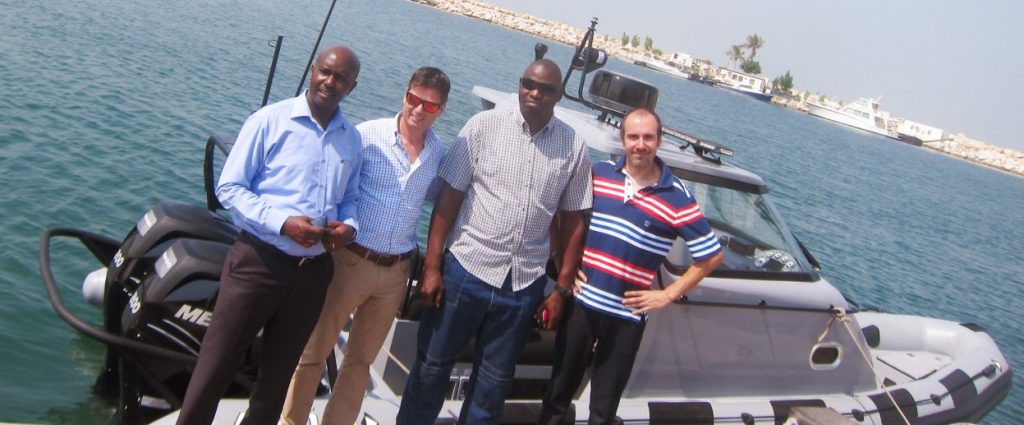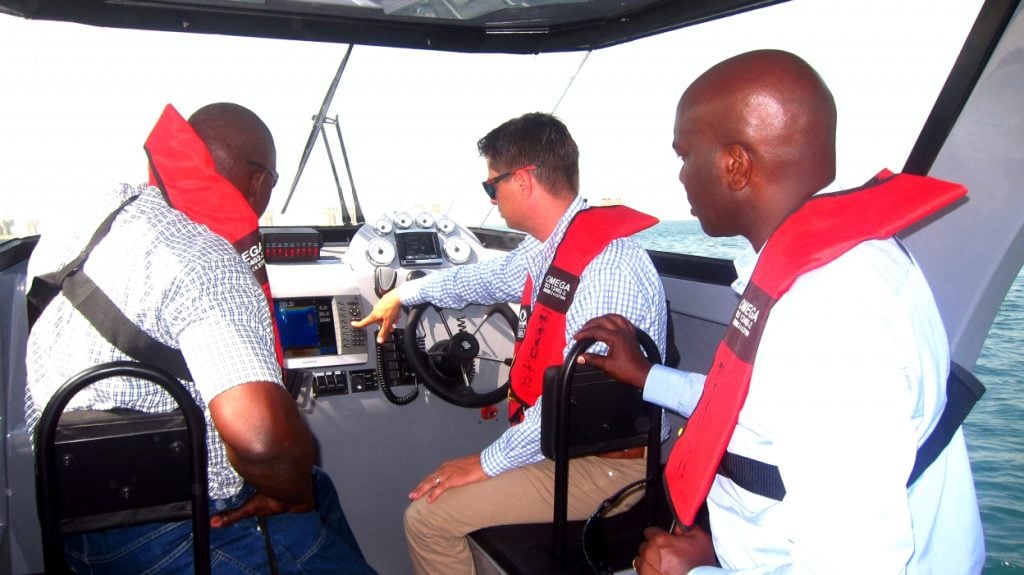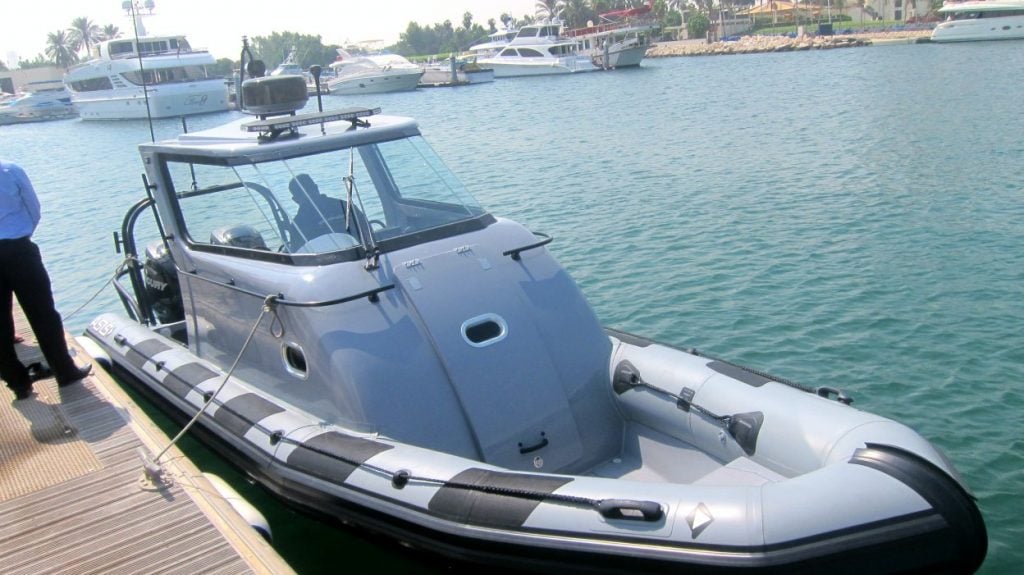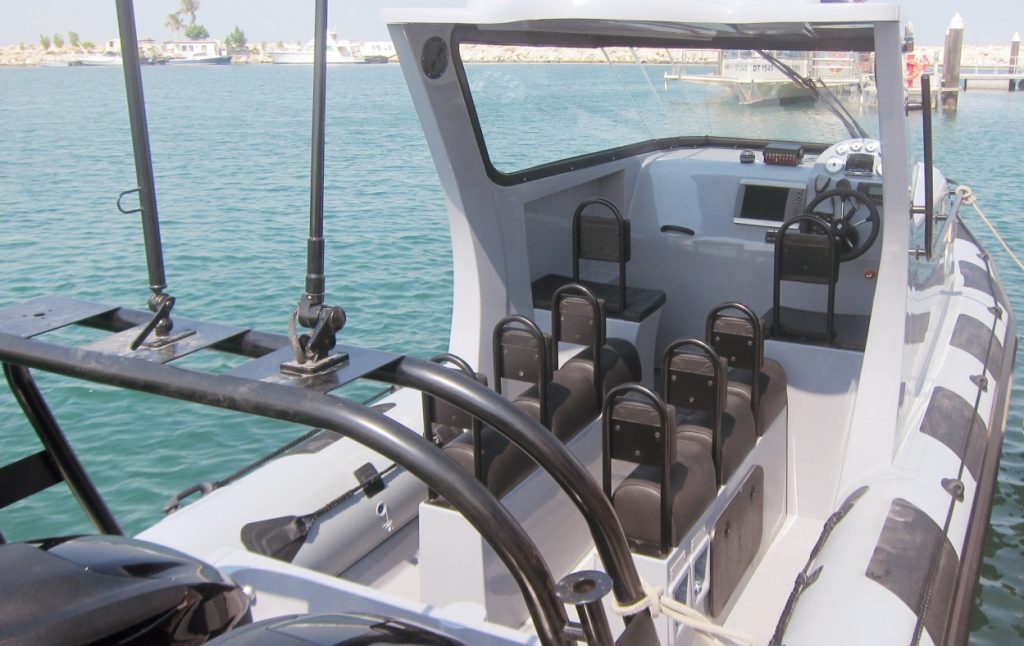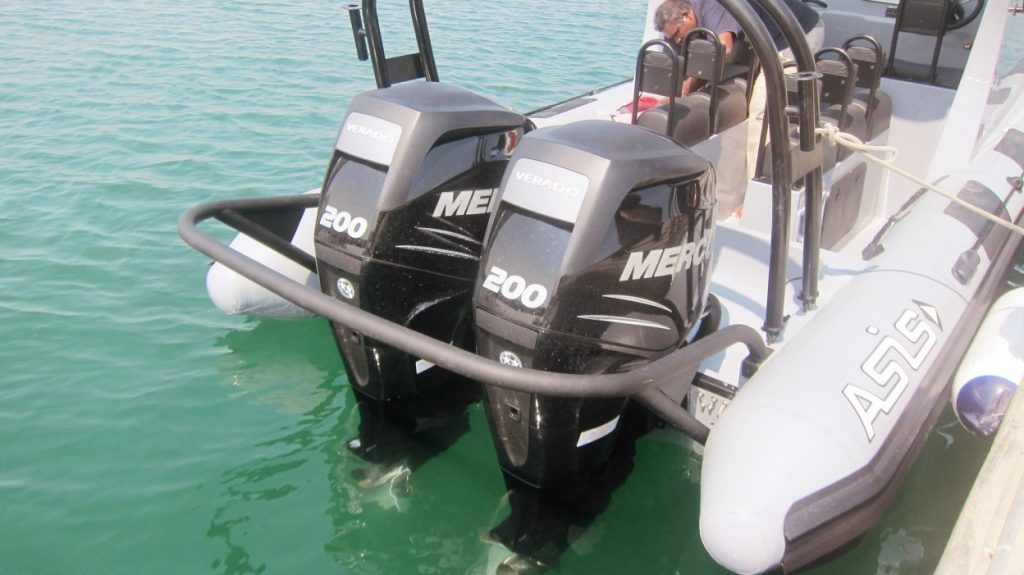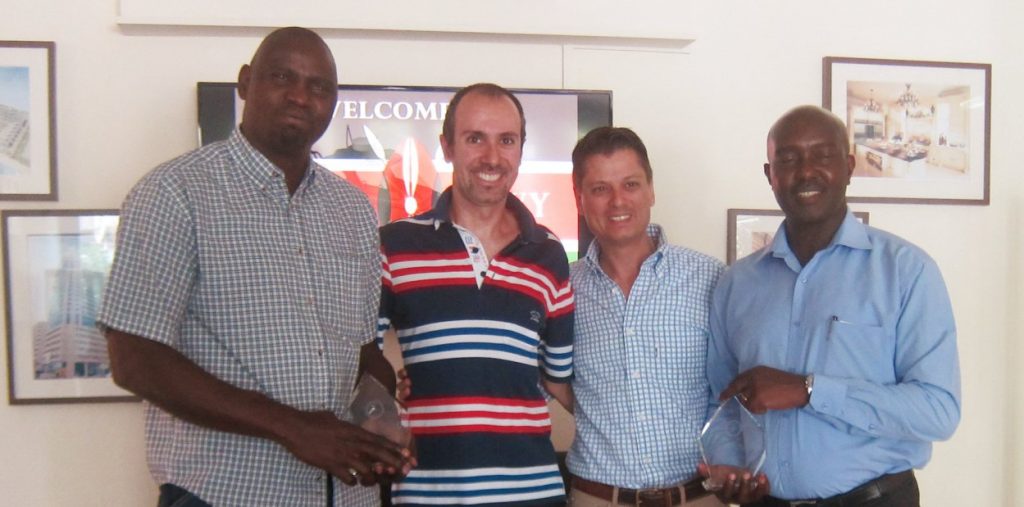 Click here for more information about our range of military and commercial Rigid Inflatable Boats.