Smart Own caters to the needs of every boat enthusiast with a wide range of sports fishing boats, sports cruisers and innovative midsize luxury yachts. We are a trusted partner in the boating industry and are
renowned for our professionalism, integrity and an impeccable level of customer service that is very rare in the industry.
Oryx 379

2 Cabins (Sleeps 4 Persons)
Featuring a distinctive near plumb bow design, Oryx 379 provides a smoother ride and more interior cabin space. With innovative research, this masterpiece combines power and performance with exceptional styling to match.
The Oryx series is dedicated towards the young and trendy owners. You choose the hull and deck colors to express your personality. After all the Oryx is a boat of character. An elegant sports cruiser, the Oryx 36 is both powerful yet extremely comfortable. Its main deck design allows for an L-shaped seating area next to the pilot and in the cockpit as well easy access to the swim deck.
With 690hp optional engines and 25 knots, Nomad 55 is perfect for long distance travelling, removing the need to make frequent fuel stops for an uninterrupted, luxurious cruising experience for boaters. The Nomad 55 also offers extraordinary views and exceptional piloting from its flybridge area.
Introducing the first hybrid hull from Gulf Craft, the Nomad 65 is an exceptional addition to the fleet of long-range yachts. Whether you want to push the throttle to the max o your want to cruise and unwind, the Nomad 65 offers the greatest of efficiency and economy at all speeds.
A product of extraordinary workmanship and engineering, the Nomad 75 yacht is created out of a passion for redefining boating every day. It represents the finest design, style, practicality and ingenuity that a yacht could have. The Nomad 75 also signifies a luxurious living with its exceptional design, including wrap-around windows, wall-lit interiors, spacious indoor and outdoor living areas and a large fly-bridge where it allows a panoramic sea view experience.
There are only a handful of yachts at 65 feet (20m) that can be transoceanic, and the Nomad 65 SUV is no exception. Taking a lot of pedigree from her Nomad 65 sistership, a model currently cruising in Sydney, South East Asia, Middle East and Europe, the Nomad 65 SUV offers extra sleeping berths and not just consumes less fuel, but also some of its accessories are run on solar power. The Nomad 65 SUV is built using advance composites to reduce weight and ownership cost as well as increase stability.
Bringing untapped territories closer to your heart, the Nomad 75 SUV boasts a semi-displacement hull with a round bilge to increase fuel-efficiency, stability and a much more comfortable cruise at any sea condition. Plentiful of storage across its 3 decks, garage at the aft for different watercrafts and spacious stateroom in the forward main deck sets the Nomad 75 SUV in a new era.
Built using advance composite material such as Carbon Fiber and Kevlar, the Nomad 95 SUV offers supreme navigational technology that is commonly found on much larger superyachts. Innovative features such as retractable mast, smart layout accommodation of up to 6 staterooms and panoramic views to the outside on every deck allows the guests onboard to feel safe when on charter or when on a private long cruise.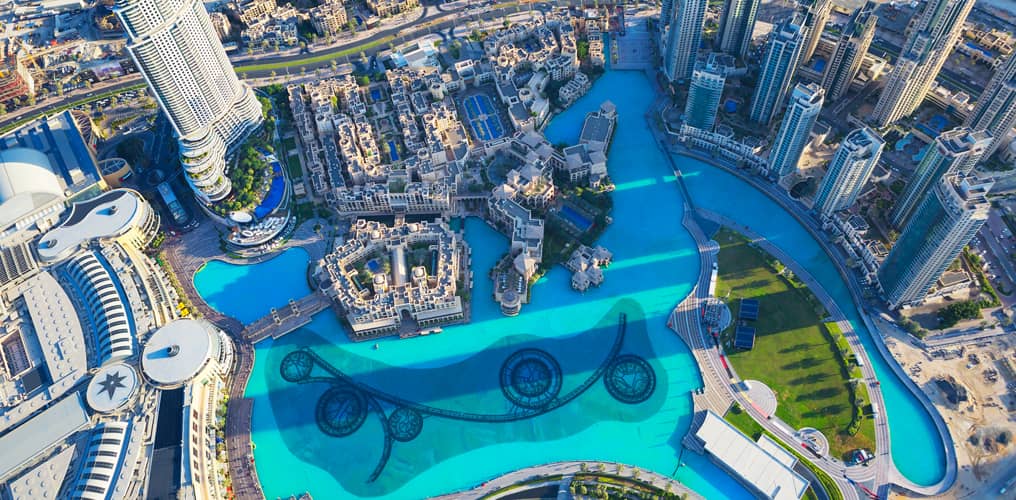 Visit Dubai the City of Dreams for free
When you buy a boat from us we will invite you to Dubai to supervise the sea trials of your vessel. Your flight ticket, visa fees, 5 star hotel stay and dedicated chauffeur are free of charge compliments of Smart Own. We will escort you on VIP shipyard visit where you will meet the Gulf Craft team who built your boat. Your project leader will explain to you the construction process of your vessel and train you or a member of your company on your newly built boat.

Customization
We are the leading provider of passenger boats and we have custom built passenger boats for sale. We work with one of the leading passenger boat manufacturers in the world to provide vessels based on your requirements.

Fast delivery

International Shipping
We arrange shipping to any destination around the World. We have sold our boats to all 5 continents. There is no country or island we cannot reach. We ship to Africa, Latin America, Asia, Oceania or anywhere.