Customized Commercial Passenger Boats
We Can Customize Our Boats To Your Business Requirements
It is not a coincidence that we have sold our passenger boats in all 5 continents. Very few shipyards build vessels of such maneuverability and versatility. The Gulf Craft Touring line can be made as a passenger, search & rescue, patrol, marine ambulance, water bus, restaurant ship or scuba diving boat.
We understand buyers of commercial boats require full customization. Hence we offer:
– A wide choice of inboard and outboard engines.
– Multiple seating layouts.
– Open air or closed cabin versions
– Different classification societies for our workboats series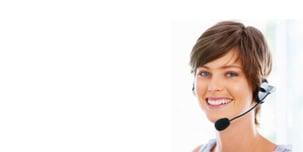 Get in touch if you need some customization for the boats we offer.
Choice of Engines
We can equip our boats with almost any engines configuration. As standard we drive our smaller vessels with twin outboard Yamaha four stroke and our bigger fleet with sterndrive Volvo Penta. We have equipped our boats with the following engine configurations:
– Twin outboard petrol (Yamaha, Susuki, Mercruiser)
– Twin sterndrive diesel (Volvo, Yanmar)
– Twin inboard diesel (Volvo, Yanmar)
– Twin inboard petrol (Mercruiser)
– Twin sterndrive petrol (Mercruiser)
– Twin Z Drive diesel (Volvo, Yanmar)
Our boats are robust and agile to handle sea state four conditions. The client can choose the engines power output to match with the intended use of the vessel.
Choice of Seating Layout
BACK TO BACK BENCHES:
Allows maximum seating capacity and is the standard layout on the Touring 36 & Touring 40.

BUS STYLE:
Individual armchairs seating in a bus style layout. This layout is standard on the Sea Bus 40, Waveshuttle 56 and Gulf 85 and optional on the Touring 36 & 40.

WATER SPORTS UTILITY LAYOUT:
Round benches are ideal to maximize free space on deck for water sports activities like Scuba Diving, Snorkeling or deep sea fishing.
Choice of Equipment
We provide a complete list of optional equipment to choose from as per your business needs and budget. You only pay for what you need. Hence we keep the standard price of our boats very competitive.
Example of optional equipment:
– Marine generator
– Air conditioning
– Electronic Anchor winch
– Search Light
– Navigation System
– LCD screens
– Trim Tab etc…
Choice of Cabin Type
OPEN DECK VERSION:
The deck is equipped with a fiberglass ceiling and partial fiberglass side walls at the cockpit level. The main part of the deck is open.This is the most popular cabin version. No air conditioning is required and passengers enjoy maximum visibility.


ENCLOSED CABIN VERSION:
The deck is fully enclosed with fiberglass cabin. The cabin can be equipped with air conditioning. This version is optional on the Touring 36 & 40 and standard on the rest.

Customization
We are the leading provider of passenger boats and we can custom make our fleet to your requirements.
Fast delivery
All our custom built boats on are obviously made to order and require between 2 and 6 months to deliver depending on the model and engines choice.
International Shipping
We arrange shipping of our custom paggenger boats for sale to any destination around the world. We have sold our boats to all 5 continents. There is no country or island we cannot reach.