Smart Own secured a deal with China Major Bridge Engineering Company Limited (MBEC) to supply a Gulf Craft Waveshuttle 56 Lounge Version for the Padma Multipurpose Project in Bangladesh. The Waveshuttle 56, a high-speed luxury water bus will serve as a transport boat for the high-rank government officials of Bangladesh during site inspection visits. MBEC is the main contractor in charge of the project.
Padma Multipurpose Bridge project is a 3 billion USD bridge construction project in Dhaka funded by the World Bank and the Bangladeshi government. When completed it will be the largest bridge in Bangladesh and the first fixed river crossing for road traffic. The project will include a 6.15 km long and 18.10 m wide bridge, 15.1 km of approach roads, toll plazas and service areas.
Mr. Toufic Hobeika, managing partner at Smart Own commenting on the deal: "Introducing the Waveshuttle 56 to Bangladesh is a milestone in growing our business and Gulf Craft brand awareness in the massive Bangladeshi market of 160 million people. I am confident the boat will exceed expectations and will raise the bar of quality and safety in the country".
Ahead of the deal, a delegation from Bangladesh headed by Mr. Khandker Anwarul Islam honorable secretary at the Ministry of Road Transport and Bridges visited Gulf Craft factory in Umm Al Qiwan. Mr. Notis Menelaou, Gulf Craft sales manager gave the Bangladeshi guests a throughout visit of the factory and the Waveshuttle 56.
The Waveshuttle 56 is Gulf Craft's newest addition to its commercial fleet and its largest passenger boat. The boat has a seating capacity of 24 passengers in VIP lounge setup and 48 passengers in business class bus seating layout. The Waveshuttle 56 is a high speed luxury water bus that can reach speeds up to 30 knots in a cozy and comfortable yacht like cabin.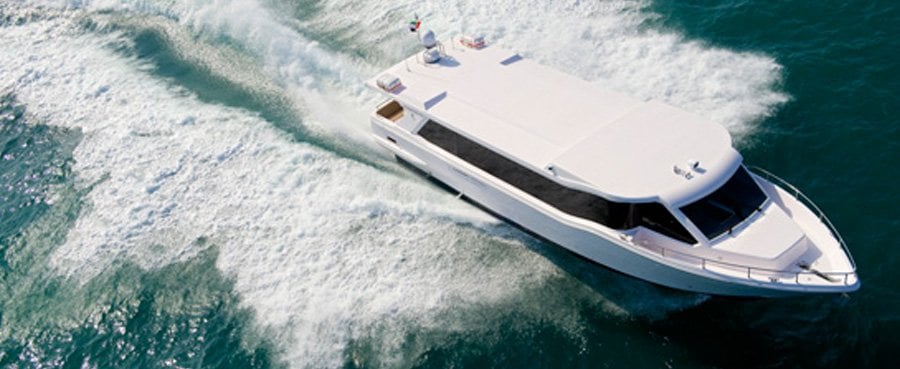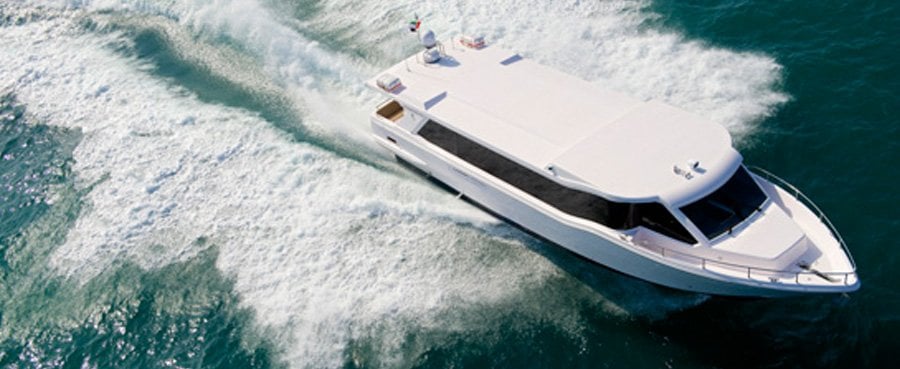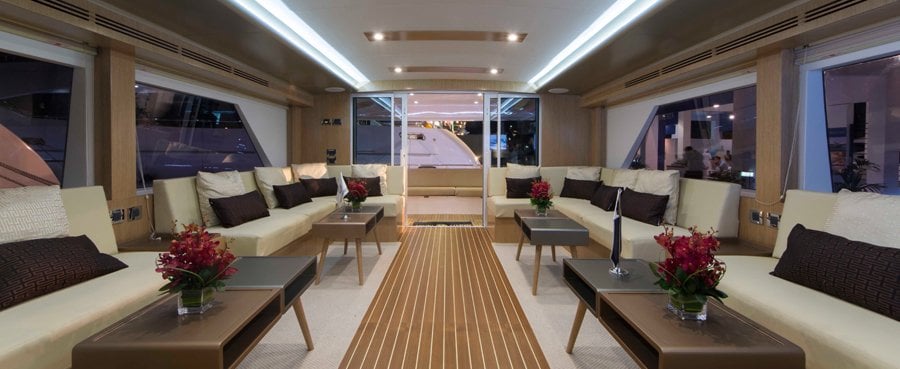 Read more about our Waveshuttle 56 high-speed luxury water bus.