CAT Ferry 39
70-person small passenger ferry
A true offshore catamaran passenger boat, the CAT Ferry 39 offers unprecedented stability, manoeuvrability and safety standards in this category. This crew boat of 70 passengers operates equally well in extreme sea conditions and in lakes and rivers with shallow waters. The perfect all-round passenger boat.
Specifications
Basic Dimensions
Overall Length: 11.95 m
Beam: 4.68 m
Draft: 1.00 m
Hull material: Reinforced polyester (GRP)
Weight: 13,770 kg
Engines (standard): Twin Volvo Penta D6 2x435HP
Propulsion (standard): Direct Shaft
Gearbox (standard): ZF 220
Max speed: 24 knots (with standard engines)
Cruise speed: 20 knots (with standard engines)
Cruise range: 350 nautical miles
Passengers capacity: 70 (without toilet), 63 (with toilet)
Fuel Capacity: 1,600 liter
Water Capacity: 300 liter
Holding Tank: 400 liter
Sea worthiness: Short to medium range offshore workboat
Materials
Hull and deck: Reinforced polyester (GRP)
Buoyancy material: Polyurethane foam
Deck fittings: Galvanised and stainless steel
Fender: Reinforced PVC cover
Engine room
Type of engine: 2 X Volvo Penta D6-435/ZF220
Steering: Hydraulic system
Bilge pumps: 50l/min (one at each engine room)
Firefighting system: Heat-flame detector with sensitive pneumatic sensing tube
Smoke detection system: Yes
Illumination: Yes
Ventilation (engine cooling): Yes
Accommodation spaces
Passenger seat: Marine type with fire-retardant cover
Driver seat: Sporty seat with lateral support
Illumination: Yes
Ventilation: Yes
Marine air-condition: Climma 3x 24,000 BTU (Optional)
Fire Extinguishers: Dry Powder 6kg (3 pcs)
WC: Yes
Windows type: Polycarbonate
Table: Yes
Anchoring
Type of Windlass: Lofrans Cayman 1,000 Watt
Type of Anchor Rope: Galvanized anchor and rope
Bollards: Stainless steel
Communication-Navigation System
Navigation System: GARMIN 1020XS (Optional)
Compass: YES
Lifesaving Equipment
Life raft: 6 pcs (for 12 persons each) (Optional)
Life jackets: : Yes for all passengers + pilot.
Smoke signal flare: Yes
Electric equipment
Marine generator: Fisher Panda 15000i-230VPMS (Optional)
Marine type cables: Yes
Windscreen wiper: Yes
Remote search light: Yes
Batteries: 7 batteries (5 180AH+3 50AH)
Fire alarm: Visible and audible
BUILD THE CAT FERRY 39 YOUR WAY!
This boat can be customized
It can be equipped with different inboard engines and propulsion systems
It has a large list of optional equipment to choose from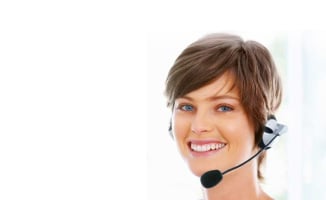 If you are looking for a passenger boat or a speciality craft.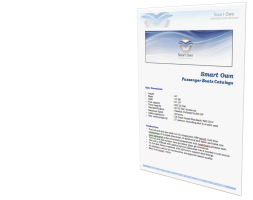 For more information about the CAT FERRY 39, please download the catalog.